Seafood Depot Inc. - Fish Store



Canada's Largest Fish & Seafood Store!
Full line of Fresh & Frozen Fish, Seafood & Live Lobsters
Plus an assortment of Imported Groceries, Houseware & Giftware

Fish . . . and a lot more!

Hours & Location - Open to the Public



Look for these logos throughout our store & support sustainable seafood:






---
Seafood Depot has teamed up with Canadian based seafoodonline.ca to provide fish & seafood delivered to your home!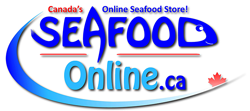 * Prices on seafoodonline.ca vary from Seafood Depot.
Featured Products